ButlerTexasLonghorns.com is sponsored by
a group of breeders who specialize in the
Butler bloodline of Texas Longhorn cattle.

Please enjoy your visit to the sponsoring ranches
and more of the Butler Texas Longhorns.
TRIPLE R RANCH
SIRES IN SERVICE
R3 DYLAN is a son of ACE'S DAYTON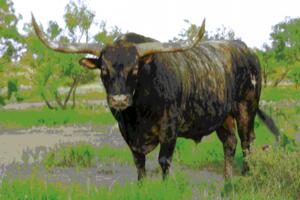 DESPERADO out of MISS DIXIE 4 and his pedigree concentrates legendary Butler sires Sam and Conquistador. He is the sire of moderate framed, clean, correct, and colorful progeny. He produces offspring that are tan, red, brown, black, blue, orange and yellow in varying combinations. Color patterns include linebacks, speckles, spots, mottled face, solid and brindles. His calves will knock your socks off!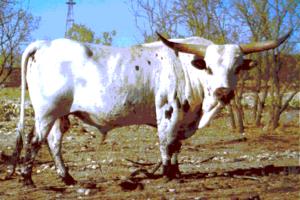 COLORADO KNIGHT R3 ...is an A.I. son of COLORADO COWBOY out of PRINCESS BUTLER GIRL by Butler Boy. His dam possessed as large a horn base as any cow we know of. The concentration of this heavy horn base factor through Colorado Cowboy, Butler Boy and Conquistador (twice) is second to none. Believed to be the only straight Butler son of Colorado Cowboy in use today, Colorado Knight R3 is the image of his famous sire in size, scale, and color. Progeny show good size, strong color including white, red, brown, and black and many color patterns.
As with any investment, it is important to know whom you are dealing with…
Triple R Ranch is a fourth generation working ranch that has been raising registered Texas Longhorns for 12 years. Our goal is to produce the finest straight Butler and Butler influenced Texas Longhorns, keep all we can and sell the rest. We are Texas Longhorn breeders not Texas Longhorn traders. We utilize planned matings through artificial insemination and natural service sires. We keep written health and production records as well as DNA records on sires and most of our dams. We believe in what we are producing and stand behind it. Cattle available on the website, at the Butler Breeder's Invitational sales, and private treaty at the ranch.
Kim & Robert Richey
21000 Dry Creek Road, San Angelo, Texas 76901
PHONE: 915 942-1198
E-MAIL: TripleRRanch@butlertexaslonghorns.com
Spice up your program with Straight Butler Genetics!