ButlerTexasLonghorns.com is sponsored by
a group of breeders who specialize in the
Butler bloodline of Texas Longhorn cattle.

Please enjoy your visit to the sponsoring ranches
and more of the Butler Texas Longhorns.
KRAZY K LONGHORNS
Theo and Gail Kocian
1272 CR 194
Hallettsville, Texas 77964
361-798-6774
361-798-3329
email: kklonghorns@aol.com
web: www.krazyklonghorns.com
We purchased our first Longhorns in 2002, but after a while, we both realized we were drawn to a certain "type" of Longhorn…the Butler Texas Longhorn.

They have the moderate-sized bodies and heavy, twisty horns that we love. And so, we purchased our first Butler Longhorns in 2004. Our goal is to someday breed only straight Butler and Butler blend cattle. We'd like to continue the tradition of the Butler Texas Longhorn by breeding for twisty horns and lots of color—placing gentle dispositions, conformation and milking ability at the top of our list.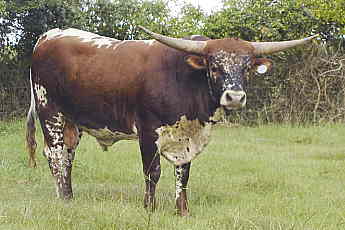 CADILLAC CHEX
VJ Tommie x Little Ace Lotsa Roan
DOB 2-25-04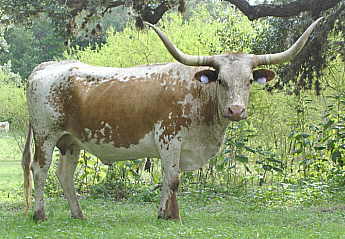 VJ PILAR
VJ Tommie x VJ Blue Bevo Red Wing
DOB 11-20-96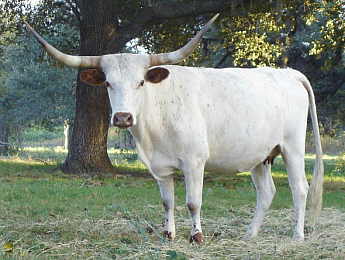 MF IODINE CLASS
HTJ Blue Class x MF No Iodine
7-05-00

SUGAR QUBE SWC 2/2
Primero Class x OT Double Sugar
DOB 4-21-02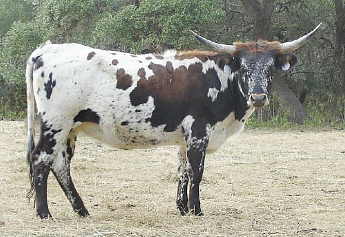 MY STARZ KKL
Dark Star Chex x My Magnolia Class
4-03-04